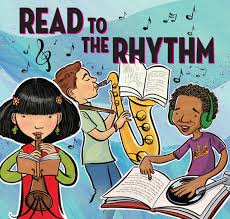 New ACL BayNews Posted: The February 2015 BayNews (the newsletter for the Association of Children's Librarians of Northern California) is now available on our website: http://www.bayviews.org . You will find reviews of new pop-up books, Read-alikes for the Summer Reading Program "Read to the Rhythm," new storytime themes relating to the Summer Reading themes, and much more.
The 201 5 Spring Workshop of the Pacific Library Partnership Staff Development Committee presents a workshop: Why do they act like that and how am I supposed to deal with it?  Working successfully with teens, children and parents in public libraries
Two sessions of the same workshop:
Tuesday, April 21, Castro Valley Library (Alameda County) and Wednesday, April 22, Dr. Martin Luther King, Jr. Library (San Jose).
Both sessions 9:00 am – 12 noon (sign-in 8:30 – 9:00). $15 registration fee.
This workshop is appropriate for all levels of library staff. It's especially designed for staff whose primary focus at work falls outside children's and teen services.
All of us who work in public libraries have to occasionally address behavioral issues. Children and teens fill most of our libraries every day. We all have to work with them and, at times, with their parents. The presenters will provide practical techniques and resources to work successfully with children and teens.
Topics covered will include:
• Child development by age group
• Age of reason
• When can a child be left alone?
• Children with special needs
• The reference interview and the child
• Tween/teen brain changes
• Teen behavior
• Distracting vs. dangerous behavior
• Tips for positive interactions with teens
• Tips for talking with parents of younger children, of older children, and of teens
Presenters:
Sarah Flowers has worked in California public libraries for 20 years, including five years as Deputy County Librarian at the Santa Clara County Library. She was the 2011-12 President of the Young Adult Library Services Association (YALSA). She is the author of Young Adults Deserve the Best: YALSA's Competencies in Action (2011) and Evaluating Teen Services and Programs (2012).
Penny Peck has been a children's librarian for 30 years. She has led thousands of children's storytimes, hundreds of book club discussions for students in grades 4-12, and hundreds of school tours and assemblies. She has taught classes in children's and teen services at San Jose State University since 2002. She has written three books on children's services, including Crash Course in Children's Services, 2nd edition (2014).
The April 21 workshop will held in the meeting room of the Castro Valley Library, a branch of the Alameda County library system. On-site parking is available, and the library is close to the Castro Valley BART station.
The April 22 workshop will be held in a meeting room at the Dr. Martin Luther King, Jr. Library, the main library of San Jose Public Library. The Fourth Street Garage is across the street from the library
For more details and to register, go to http://host7.evanced.info/pls/lib/eventsignup.asp?ID=535 (Castro Valley) or http://host7.evanced.info/pls/lib/eventsignup.asp?ID=536 (San Jose).
New Dr. Seuss Book to be Published: More than 20 years after his death, there is still plenty of news about Dr. Seuss. Random House Children's Books said it will publish a recently discovered manuscript with illustrations called "What Pet Should I Get" on July 28, 2015. The publisher plans at least two more books, based on materials found in 2013 in the author's home in La Jolla, California, by his widow and secretary.
The author whose real name was Theodor Geisel died in 1991. Random House associate publishing director Cathy Goldsmith says "What Pet Should I Get?" was likely written between 1958 and 1962. The book features the same brother and sister seen in Dr. Seuss' 1960 classic "One Fish Two Fish Red Fish Blue Fish." www.sfgate.com/entertainment/article/Recently-discovered-Dr-Seuss-book-coming-out-in-6087166.php .
Children's Choice Book Awards: Every Child a Reader (ECAR) and the Children's Book Council (CBC) have announced the finalists in the eighth annual Children's Choice Book Awards (CCBA), the only national book awards program where the winning titles are selected by kids and teens. Young readers across the country will determine the winners in all 7 categories of the Children's Choice Book Awards by voting online at ccbookawards.com from Tuesday, March 17, 2015 through Sunday, May 3, 2015. In 2014, over 1.2 million votes were cast online by young readers. Winners will be announced during the 96th annual Children's Book Week (May 4-10, 2015).
The finalists for the K-2, 3-4, and 5-6 Book of the Year categories were selected by kids through the Children's Choices Program, a joint project of the International Literacy Association (ILA) and the CBC, in which 36,600+ children from different regions of the United States read newly-published children's and young adult trade books and voted for the ones they liked best. Teen Book of the Year finalists were chosen by 4,000+ teens via voting conducted by Teenreads.com.
The five finalists in each of this year's three new award categories — Children's Choice Debut Author, Teen Choice Debut Author and Children's Choice Illustrator — were determined by two selection committees comprised of librarians, educators, booksellers, and children's literature experts appointed by Every Child a Reader:
Children's & Teen Choice Debut Author Committee:
• Jonathan Hunt, County Schools Librarian, San Diego County Office of Education
• Amanda Hurley, Manager, Inkwood Books, Tampa, FL
• Max Rodriguez, Founder, Harlem Book Fair & Westchester Children's Book Festival; Publisher, QBR The Black Book Review
• John Schumacher, Librarian; Founder, Watch, Connect, Read
• Seira Wilson, Books Editor, Amazon.com
Children's Choice Illustrator Committee:
• Betsy Bird, Youth Materials Specialist, the New York Public Library; Blogger, A Fuse #8 Production (SLJ)
• Julie Danielson, MLS, Founder, Seven Impossible Things Before Breakfast
• Colby Sharp, Teacher, Parma Elementary, MI; Co-Founder, Nerd Camp
• Tegan Tigani, PNBA President; Bookseller and Children's Book Buyer for Queen Anne Book Company, Seattle, WA; Editor for nwbooklovers.org
• Bernette Ford, Founder, Color-Bridge Books, LLC; Consulting Editor, Boxer Books, Ltd
The 2015 Children's Choice Book Awards finalists are:
KINDERGARTEN TO SECOND GRADE BOOK OF THE YEAR

• Duck, Duck, Moose! by Sudipta Bardhan-Quallen, illustrated by Noah Z. Jones (Disney-Hyperion, an imprint of Disney Book Group)
• Eva and Sadie and the Worst Haircut EVER! by Jeff Cohen, illustrated by Ellana Allen (HarperCollins Children's Books)
• Frances Dean Who Loved to Dance and Dance by Birgitta Sif (Candlewick Press)
• How to Babysit a Grandma by Jean Reagan, illustrated by Lee Wildish (Alfred A. Knopf Books for Young Readers, an imprint of Random House)
• A Pet for Fly Guy by Tedd Arnold (Orchard Books, an imprint of Scholastic)
THIRD TO FOURTH GRADE BOOK OF THE YEAR
• Claude at the Beach by Alex T. Smith (Peachtree Publishers)
• The Glorkian Warrior Delivers a Pizza by James Kochalka (First Second Books, an imprint of Macmillan Children's Publishing Group)
• Happy Birthday, Babymouse by Jennifer L. Holm, illustrated by Matt Holm (Random House Books for Young Readers)
• Kali's Story: An Orphaned Polar Bear Rescue by Jennifer Keats Curtis, illustrated by John Gomes (Arbordale Publishing)
• Sisters by Raina Telgemeier (Graphix, an imprint of Scholastic)
FIFTH TO SIXTH GRADE BOOK OF THE YEAR
• Ice Dogs by Terry Lynn Johnson (HMH Books for Young Readers, an imprint of Houghton Mifflin Harcourt Children's Book Group)
• Percy Jackson's Greek Gods by Rick Riordan, illustrated by John Rocco (Disney-Hyperion, an imprint of Disney Book Group)
• Temple Run: Race Through Time to Unlock Secrets of Ancient Worlds by Tracey West (National Geographic Children's Books)
• The Dumbest Idea Ever! by Jimmy Gownley (Graphix, an imprint of Scholastic)
• The Return of Zita the Spacegirl by Ben Hatke (First Second Books, an imprint of Macmillan Children's Publishing Group)
TEEN BOOK OF THE YEAR
• City of Heavenly Fire by Cassandra Clare (Margaret K. McElderry, an imprint of Simon & Schuster Children's Publishing)
• Cress by Marissa Meyer (Feiwel & Friends, an imprint of Macmillan Children's Publishing Group)
• I Am Malala: How One Girl Stood Up for Education and Changed the World by Malala Yousafzai, co-written by Patricia McCormick (Little, Brown Books for Young Readers/Hachette Book Group)
• The One by Kiera Cass (HarperTeen)
• We Were Liars by E. Lockhart (Delacorte Press, an imprint of Random House Children's Books)
CHILDREN'S CHOICE DEBUT AUTHOR

• Cece Bell, El Deafo (Amulet Books, an imprint of Abrams)
• Natalie Lloyd, A Snicker of Magic (Scholastic Press)
• Katherine Roy, Neighborhood Sharks: Hunting with the Great Whites of California's Farallon Islands (David Macaulay Studio/Roaring Brook Press, an imprint of Macmillan Children's Publishing Group)
• Piers Torday, The Last Wild (Viking Books for Young Readers, an imprint of Penguin Young Readers Group)
• J.A. White, The Thickety: A Path Begins (Katherine Tegen Books, an imprint of HarperCollins Children's Books)
TEEN CHOICE DEBUT AUTHOR
• Sally Green, Half Bad (Viking Books for Young Readers, an imprint of Penguin Young Readers Group)
• Jennifer Mathieu, The Truth About Alice (Roaring Brook Press, an imprint of Macmillan Children's Publishing Group)
• Don Mitchell, The Freedom Summer Murders (Scholastic Press)
• Jason Reynolds, When I Was the Greatest (Atheneum Books for Young Readers, an imprint of Simon & Schuster)
• Leslye Walton,The Strange and Beautiful Sorrows of Ava Lavender (Candlewick Press)
CHILDREN'S CHOICE ILLUSTRATOR
• Chris Appelhans, Sparky by Jenny Offill (Schwartz & Wade, an imprint of Random House Children's Books)
• Steve Light, Have You Seen My Dragon? (Candlewick Press)
• Yuyi Morales, with photography by Tim O'Meara, Viva Frida (Roaring Brook Press, an imprint of Macmillan Children's Publishing Group)
• Christian Robinson, Gaston by Kelly DiPucchio (Atheneum Books for Young Readers, an imprint of Simon & Schuster Children's Publishing)
• Brian Won, Hooray for Hat! (HMH Books for Young Readers, an imprint of Houghton Mifflin Harcourt Children's Book Group)