Earth Day (revised)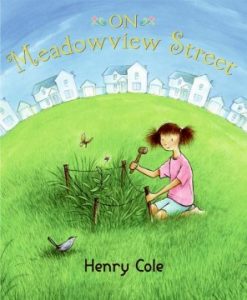 Earth Day (celebrated in April) and environmental concerns in general can be a really informative and fun theme for storytime. Even preschoolers can understand the importance of not polluting or littering, and doing our part to keep parks, beaches, and other areas clean. For a hands-on activity, do leaf rubbings, plant a seed, or try one of the activities listed here: www.dltk-kids.com/crafts/earth/index.html .
Base, Graeme. The Water Hole. In this counting book, various animals drink from a shrinking water hole. Base's dramatic paintings depict animals from around the world, and kids can pick out animals in each picture.
Bridwell, Norman. Clifford's Spring Clean-up. Clifford the big red dog helps neighbors with their Earth Day cleaning projects.
Brown, Marc. Arthur Turns Green. For a school project, Arthur investigates what he can do at home to conserve energy.
Capucilli, Alyssa. Biscuit's Earth Day Celebration. A puppy helps to plant trees and clean up at the Earth Day event.
Chabbert, Ingrid. The Last Tree. A boy and his friend find a sapling in the city and transplant it so it will grow.
Cole, Henry. On Meadowview Street. Caroline converts her new suburban neighborhood to include an actual meadow.
Fleming, Denise. Where Once There Was a Wood. Fleming's handmade paper collages dramatically illustrate a simple story of a forest replaced by houses and the animals that lost their home.
Peschke, M. Green Queen. Kylie Jean and her classmates decide to beautify the school playground for Earth Day.
Wheeler, Eliza. Miss Maple's Seeds. Miss Maple gathers lost seeds and distributes them to grow.