Do-It-Yourself Programming Ideas for Roald Dahl's "The BFG" and Dahl's 100th Birthday
With the release of the film version of Roald Dahl's "The BFG" directed by Steven Spielberg, a hands-on game and craft program focusing on Dahl's books would be fun. This year, you could offer this program for Dahl's 100th birthday on September 13th! Or, hold a program when the DVD is released or if you offer a showing of the film at your library.
Begin your program with an icebreaker, by reading a few of Dahl's poems from Rhyme Stew or Revolting Rhymes.   Offer refreshments of chocolate or peaches (to celebrate Willy Wonka, or James and the Giant Peach), along with water. Use volunteers to monitor the refreshment table, and to help at each game and craft. Have a display of Dahl's books and films ready for participants to check out of the library.
Games 
Willy Wonka Play Dough: Make up some batches of this creative no-cook play dough that resembles ice cream flavors. Let participants make things to take home, like play dough candies. http://theimaginationtree.com/2012/07/willy-wonka-and-chocolate-factory-play.html
Trunchbull Toss: The villain in Matilda is famous for picking up students by their braids and throwing them across the schoolyard. Make some yarn dolls, and see who can fling them the farthest.
Peach Bowling: To celebrate James and the Giant Peach, get some peach-sized orange balls and do a simple lawn bowling game: www.rethinkrecycling.com/kids/fun-and-games/monthly-recycling-activites/make-your-own-lawn-bowling-set
Wonka Lollipop Tree: www.pinterest.com/pin/167266573633473619/?from_navigate=true
Violet's Bubblegum Contest:  To honor Violet, the gum-chewer in Charlie and the Chocolate Factory, have a bubblegum blowing contest. Group kids by the same age, and see who can blow the biggest bubble. 
Crafts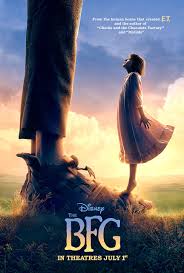 Fantastic Mr. Fox Fingerpuppets: www.activityvillage.co.uk/fox-finger-puppet-craft
Willy Wonkas Pipecleaner Lollipops: www.makeandtakes.com/pipe-cleaner-lollipops
Roald Dahl Bookmarks: www.artsyfartsymama.com/2015/07/free-printable-roald-dahl-bookmarks.html?utm_source=feedburner&utm_medium=email&utm_campaign=Feed:+Artsy-FartsyMama+(artsy-fartsy+mama
Enormous Crocodiles: https://education.scholastic.co.uk/resources/53566
Mr. Twit's Beard, Muggle wumps Mobile, and other crafts and word games: www.roalddahl.com/docs/RoaldDahlDay_2015_Gl_1441382117.pdf
BFG's Ears: www.activityvillage.co.uk/make-some-bfg-ears
BFG's Dream Jars: http://family.disney.com/craft/bfg-dream-jars
For a more involved program if you have all day, end the program with a showing of one of the films based on Roald Dahl's books, like the classic "Willy Wonka and the Chocolate Factory" starring Gene Wilder. Check out the films listed on Movie Licensing USA (www.movlic.com), which many libraries use for their movie licensing agreements:  "James and the Giant Peach," "Matilda," "Willy Wonka and the Chocolate Factory," and "The Witches."
Penny Peck, SJSU iSchool