Infopeople is pleased to announce the free webinar "Cultural Literacy Programs in Your Library: Connecting with Diverse Children & Families". We look forward to your participation in the event.  To register, go to:  https://infopeople.org/civicrm/event/info?id=591&reset=1
When: Tuesday, August 9, 2016 from Noon to 1:00 P.M. PDT
Time Zone: Pacific – Noon, Mountain – 1 P.M., Central – 2 P.M., Eastern – 3 P.M.
Presenter: Jamie Campbell Naidoo
Do you promote cultural literacy in your library? Would you like to learn more about planning programs and outreach services for diverse groups of children and their families?
At the end of this one-hour webinar, participants will be able to:
Begin to examine their understanding of various cultural groups and identify personal cultural biases.
Be able to describe how they can become culturally literate and promote cultural literacy in library programs.
Become aware of some approaches to make their library welcoming to various cultural groups.
Begin to identify necessary strategies for reaching diverse cultural populations of children and their families.
Begin to identify strategies for planning programs that connect children and families from diverse cultural groups.
This webinar will be of interest to: Librarians and library support staff in public libraries who work with children.
New Twists on Storytime Free Webinar: Infopeople is offering a free webinar on innovative storytime programming on Wednesday, Aug. 17, 2016, Noon-1pm (PDT), presented by Penny Peck.  Hear about exciting new programs including: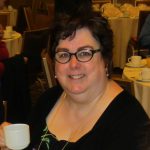 Stay and Play storytime
Yoga storytime
Dance Party stroytime
Technology storytime, and incorporating technology in regular storytime
1,000 Books Before Kindergarten
For this free event, register here: https://infopeople.org/civicrm/event/info?reset=1&id=594