Outstanding Books of the Month – February 2023
Each month we post an annotated bibliography of books that were rated 'Outstanding' at our previous meeting and nominated for our year-end Distinguished List. You can see full reviews of these books and many more in our BayViews blog. Interested in becoming a member? Join, come to our monthly meetings, and hear about these Outstanding books in person!
Picture Books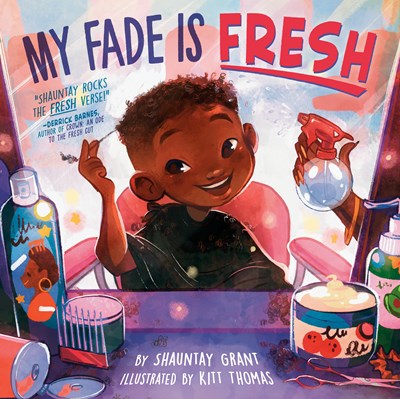 My Fade Is Fresh, by Shauntay Grant, illustrated by Kitt Thomas, Penguin Workshop, 2022.
This colorful picture book celebrates Black hairstyles and a girl's self-determination. It will surely delight a variety of young readers. (Grades P-2)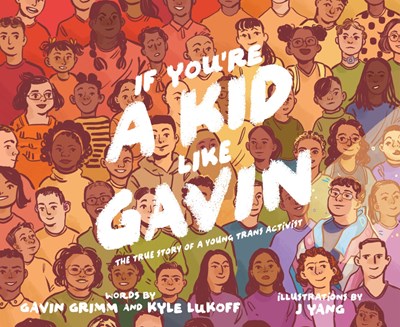 If You're a Kid Like Gavin: A True Story of a Young Trans Activist, by Gavin Grimm and Kyle Lukoff, illustrated by J Young, Katherine Tegan, 2022.
This is an outstanding picture book that is likely to be excluded from many children's libraries due to its unflinching support of transgender kids and their right to be themselves. (Grades K-5)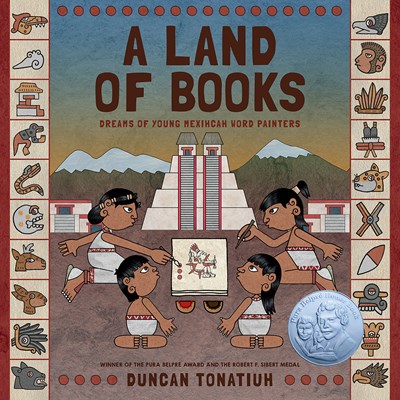 A Land of Books: Dreams of Young Mexihcah Word Painters, by Duncan Tonatiuh, illustrated by Duncan Tonatiuh, Abrams, 2022.
The creation of indigenous Mesoamerican books is described by a young Mexica (now called Aztec) girl who is learning techniques passed down through generations of her family. Tonatiuh's colorful, stylized images pay homage to the pictograms of indigenous Mesoamerican books (codices). (Grades 2-6)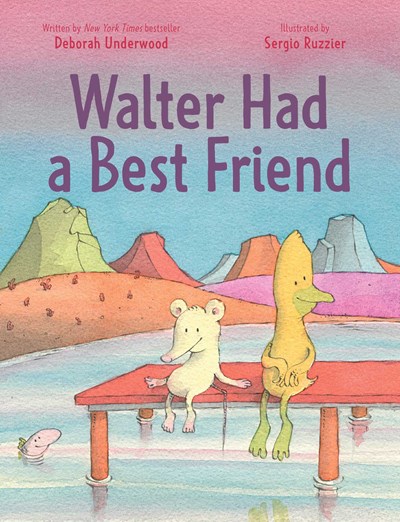 Walter Had a Best Friend, by Deborah Underwood, illustrated by Sergio Ruzzier, Beach Lane, 2022.
Walter, a rodent, finds himself on the outside after his best friend Xavier, a duck, makes a new friend. Quirky animal characters and a delightfully odd setting add a light touch to this well-paced, emotionally resonant story. (Grades P-2)
Fiction
Hamra and the Jungle of Memories, by Hanna Alkaf, Harper, 2023.
When Hamra, just thirteen, angrily enters the jungle and flouts the rules, a weretiger traps her in a quest. Flawless storytelling and insights into the loss and growth shared by adolescents and the old, mesh in this action-packed Red Riding Hood riff, set in the rich world of Malaysian folklore. (Grades 5-8)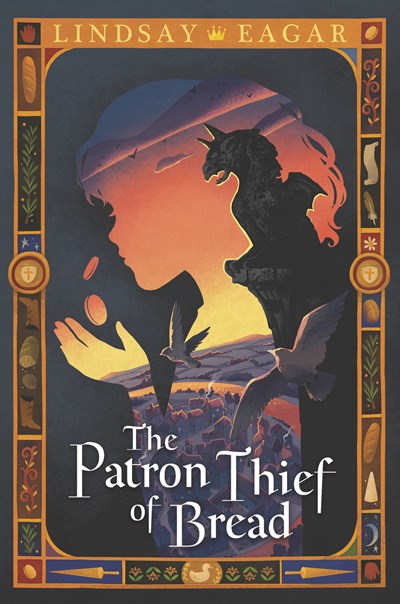 Patron Thief of Bread, by Lindsay Eager, Candlewick, 2022.
Eight-year-old pickpocket Duck's life changes in unimaginable ways in this magical tale set in a well-detailed town during the Middle Ages. Filled with adventure, risk, love and loyalty, this rich tale brings great satisfaction. (Grades 5-9)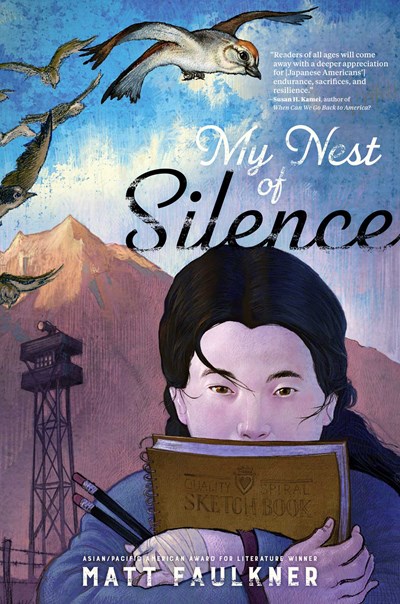 My Nest of Silence, by Matt Faulkner, illustrated by Matt Faulkner, Atheneum, 2022.
Told in alternating chapters, the Asai family is sent to Manzanar during World War II. The narrative prose chapters are from the point of view of 12-year-old Mari, who decides to stop speaking until her older brother Mak returns from war. Mak's chapters are presented as graphic novel comic pages. (Grades 5-8)
Graphic Novels
Miss Quinces, by Kat Fajardo, illustrated by Kat Fajardo, coloring by Mariana Azzi, Scholastic, 2022.
Suyapa, "Sue," wants to spend summer with her friends at camp, but a trip to Honduras and her surprise quinceañera derail her plans. This middle-grade graphic novel and Pura Belpre illustrator honor was released simultaneously with the Spanish-language version, Srta. Quinces. (Grades 4-8)
Srta. Quinces, by Kat Fajardo, illustrated by Kat Fajardo, coloring by Mariana Azzi, Spanish translation edited by Maria Dominguez and Abel Berriz, Scholastic en Español, 2022.
English Review: Please see Miss Quinces by Kat Fajardo for the review of the English-language version.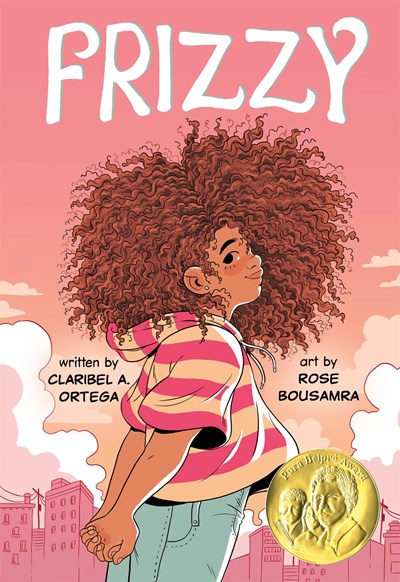 Frizzy, by Claribel A. Ortega, illustrated by Rose Bousamra, First Second, 2022.
Dominican-American Marlene hates her Sunday Salon day with mom: her natural coils are brushed and heated until they're straight or tamed into "good" soft curls. This story of self-acceptance explains how anti-blackness has infiltrated society's perception of beauty without being preachy. (Grades 3-8)
Biography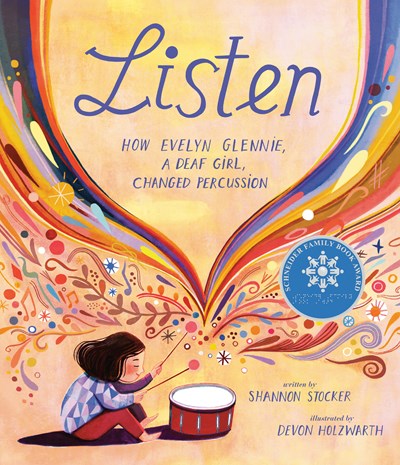 Listen: How Evelyn Glennie, a Deaf Girl, Changed Percussion, by Shannon Stocker, illustrated by Devon Holzwarth, Dial, 2022.
Evelyn Glennie's story encourages readers to consider whether music can "still swirl and whirl" even though "your ears can't hear the strum, or hum, or thrum of a melody." A captivating, important story of a deaf girl smashing barriers and insisting that we listen using all our senses. (Grades 1-4)
Non-Fiction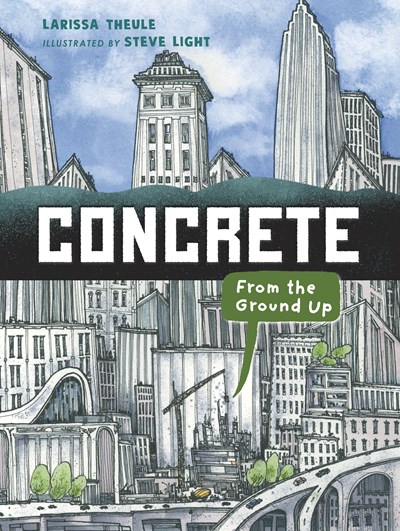 Concrete: From the Ground Up, by Larissa Theule, illustrated by Steve Light, Candlewick, 2022.
In this celebration of the building material concrete, readers will discover what it is, how it is made, and how it revolutionized building throughout history. The format is quite inviting, with a paragraph of text per page, and softly colored cartoon-like watercolor illustrations. (Grades 1-5)