New York Times Ten Best Illustrated Children's Books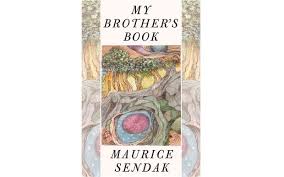 The New York Times Book Review announced its annual 10 Best Illustrated Children's Books on October 30, 2013. The list has been published since 1952, curated every year by a panel of three independent judges from the world of children's literature to honor picture books on the basis of artistic merit. This year's panel is composed of Caldecott medalist and two-time winner Brian Selznick; SLJ blogger, author, and children's librarian Elizabeth Bird; and Steve Heller, longtime art director at The Times. Children's books editor for The New York Times Book Review Sarah Harrison Smith oversaw the panel.  The winning titles for 2013 are:
My Brother's Book by Maurice Sendak, HarperCollins
Ballad by Blexbolex, translated by Claudia Z. Bedrick, Enchanted Lion
Jemmy Button by Jennifer Uman and Valerio Vidali, Candlewick
The Dark by Lemony Snicket, illustrated by Jon Klassen, Little, Brown
Holland by Charlotte Dematons, Lemniscaat
Journey by Aaron Becker, Candlewick
Fog Island by Tomi Ungerer, Phaidon
Jane, The Fox and Me by Fanny Britt, illustrated by Isabelle Arsenault, translated by Christelle Morelli and Susan Ouriou, Groundwood
Locomotive by Brian Floca, S & S
Nelson Mandela by Kadir Nelson, HarperCollins
http://100scopenotes.com/2013/10/31/gallery-the-new-york-times-best-illustrated-childrens-books-of-2013/?utm_source=feedburner&utm_medium=feed&utm_campaign=Feed%3A+100scopenotes%2FEKeb+(100+Scope+Notes)
Canadian Children's Literature Awards
The winners of the 2013 Canadian Children's Literature Awards, presented by TD Bank Financial Group and the Canadian Children's Book Centre, were announced in October at an event in Toronto. British Columbian authors Polly Horvath and Elizabeth Stewart each took home two prizes. Horvath won the inaugural Fan Choice Award, presented by young contest winner Annaka Leib of Fort Qu'Appelle, Saskatchewan, and the $30,000 TD Canadian Children's Literature Award, the richest prize for Canadian children's literature. Horvath's middle-grade novel, One Year in Coal Harbour (Groundwood Books) follows the wise and curious heroine Primrose Squarp, the protagonist of Horvath's 2002 Newbery Honor winner Everything on a Waffle.
Elizabeth Stewart took home the John Spray Mystery Award and the Geoffrey Bilson Award for Historical Fiction for Young People for The Lynching of Louie Sam, published by Annick Press. The novel was inspired by the true story of a young member of the Stó:lō tribe, "a travesty that happened to a young First Nations boy 130 years ago," Stewart said. The author was awarded $5,000 for each prize.
The $20,000 Marilyn Baillie Picture Book Award went to author Cary Fagan and illustrator Dušan Petričić for Mr. Zinger's Hat, published by Tundra Books.
Deborah Ellis, also a Groundwood author, took home the $10,000 Norma Fleck Award for Canadian Children's Non-fiction for Kids of Kabul: Living Bravely Through a Never-Ending War.
The $5,000 Monica Hughes Award for Science Fiction and Fantasy was awarded to another B.C. author, Rachel Hartman, for her debut novel Seraphina.
http://www.quillandquire.com/blog/index.php/awards/canadian-childrens-literature-award-winners-announced/#sthash.IRqpktMc.dpuf">www.quillandquire.com/blog/index.php/awards/canadian-childrens-literature-award-winners-announced/#sthash.IRqpktMc.dpuf