Author L.A. Meyer Dies: Louis A. Meyer, Jr., author of the "Bloody Jack" series of tween adventure novels, died on July 26, 2014 at age 71 from refractory Hodgkin's Lymphoma. Meyer's "Bloody Jack" series is distinctive for its combination of pirate adventure with a strong female protagonist. The first book, Bloody Jack: Being an Account of the Curious Adventures of Mary "Jacky" Faber, Ship's Boy, was published in 2002 by Harcourt; the final book in the series, Wild Rover No More: Being the Last Recorded Account of the Life & Times of Jacky Faber, will be released this September.
New Nonfiction Titles to Booktalk:
http://bayviews.org/index.html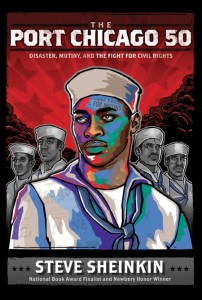 Check out this link to ACL's BayViews Homepage, and near the top is a link to a document with favorite new Nonfiction Titles you can booktalk, offer to those seeking Common Core materials, or just read for enjoyment!