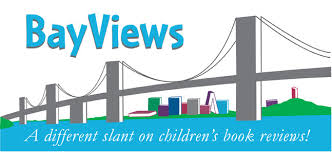 Check out ACL's New Reviewers Guide: The Association of Children's Librarians of Northern California offers a new Reviewers Guide, with added focus on reviewing diversity in books for youth. Please see the documents on our BayViews website:  http://bayviews.org/reviewtools.html
http://bayviews.org/reviewersguide03-2016.pdf
CBC Panel Reviews 2015 Children's Book Sales: Check out this thoughtful article from Publishers' Weekly, concerning children's books sales last year: www.publishersweekly.com/pw/by-topic/childrens/childrens-industry-news/article/69558-cbc-panel-reviews-2015-children-s-book-sales.html . The Children's Books Council forum on March 1st looked at various sales trends, including more portrayals of strong girl characters, and the interest in diversity in books for youth.
New We the People Summer Reading Booklist: The 2016 We the People Summer Reading booklist is now available. There is a link at the site for you to print a PDF brochure if you would like. These books for youth focus on multicultural authors and characters: https://wtpsite.wordpress.com/2016/03/23/2016-summer-reading-list/ .
Join the Celebration of Beverly Cleary's 100th birthday on April 12, 2016! New TV Special "Discovering Beverly Cleary" to debut on PBS. It includes a new, rare, interview with
Beverly Cleary, interviews with other authors influenced by Beverly Cleary, a tour of the real neighborhood where Ramona and Henry live, and more! Watch the preview online here. The program will air on PBS stations around the country, and will also be available for streaming after April 1, 2016.
Are there are any resources available for planning a Beverly Cleary birthday event at my library? Yes, visit OPB's Discovering Beverly Cleary webpage and the Oregon Library Association's 100 Years of Beverly Cleary webpage for resources and activity ideas.
OPB, the Oregon State Library, and the Oregon Library Association are partnering to celebrate Beverly Cleary's 100th birthday. We hope these resources will help your public library celebrate too.
75th Anniversary of Make Way for Ducklings: Robert McCloskey (1914–1983), was the writer and illustrator of Make Way for Ducklings, which was published by Viking in 1941 . On March 29, the publisher will release a 75th-anniversary edition of the classic, which includes a CD-audio recording of the book read by Brian Hatch, and a fold-out poster map. Booksellers and educators eager to stage their own anniversary celebrations, the publisher has created downloadable activities.
Fans can also honor the classic on Boston's annual Duckling Day, held this year on May 8, Mother's Day, when McCloskey's daughter, Sal McCloskey (who inspired Blueberries for Sal), will lead the parade recreating the Mallard family's journey. In another tribute, the Eric Carle Museum in Amherst, Mass., will display more than 90 original artworks in an exhibition, "Americana on Parade: The Life of Robert McCloskey," from June 19 through October 23.
Make Way for Ducklings: 75th Anniversary Edition by Robert McCloskey. Viking, $24.99 Apr. ISBN 978-1-101-99795-6.  http://www.publishersweekly.com/pw/by-topic/childrens/childrens-book-news/article/69691-viking-makes-way-for-the-75th-anniversary-of-ducklings.html?utm_source=Publishers+Weekly&utm_campaign=65f9f77733-UA-15906914-1&utm_medium=email&utm_term=0_0bb2959cbb-65f9f77733-304449365
New ACL BayNews Posted: The March 2016 BayNews (the newsletter for the Association of Children's Librarians of Northern California) is now available on our website: http://www.bayviews.org. You will find reviews of the newest Board Books, Readalikes for The War That Saved My Life, new storytime themes on Baseball and Toddler Play Day, and much more.  Also check out the Performers' Showcase tab for the list of performer's featured at last month's Showcase.
Website has been updated:
http://bayviews.org/calendar.html
http://bayviews.org/baynews.html
http://bayviews.org/baynews/news201603.html
http://bayviews.org/storytime.html
http://bayviews.org/storytime/stbaseball.html
http://bayviews.org/storytime/stplayday.html
http://bayviews.org/readalikes.html
http://bayviews.org/readalikes/warsavedmylife.html
http://bayviews.org/reviewtools.html
http://bayviews.org/reviewersguide03-2016.pdf
http://bayviews.org/showcase.html