Here are some fun bubble activities:
Use a clear plastic ball as a "bubble" and play a version of "hot potato" with the bubble.
Super size bubbles: Using a child's wading pool, make some huge bubbles! 
Painting with bubbles: Using watercolor paints mixed with some bubble solution, let the kids make bubble paintings.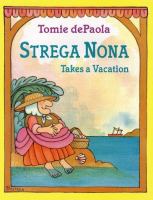 Anderson, Peggy. TO THE TUB.   In this sequel to Time for Bed, the Babysitter Said, froggie won't take his bath.
Brown, Margaret Wise. THE DIRTY LITTLE BOY.    A new, illustrated version of Wise's story, where a little boy copies the bathing practices of various animals.
DePaola, Tomie. STREGA NONA TAKES A VACATION.    Strega Nona sends home candy and bubble bath while on vacation, and Big Anthony get stuck with too many bubbles!
Inkpen, Mick. THING!    Kipper finds a gadget that blows bubbles.
Kudrna, C. I. TO BATHE A BOA.    It's a struggle to bathe any pet, especially a boa constrictor.
Sutherland, Harry. DAD'S CAR WASH.    Dad makes bathtime fun when he pretends it is a car wash for kids.
Woodruff, Elvira. SHOW AND TELL.    Andy brings magic bubbles for show and tell.
Woodruff, Elvira. TUBTIME.    Two sisters share an unusual bubble bath full of animals.
Ziefert, Harriet. NO BATH TONIGHT!    A little boy stalls at bathtime by wondering if various animals are hiding in the bath.
This storytime was developed in conjunction with the 2010 Summer Reading Program, "Make a Splash – READ."