Beach Party (revised)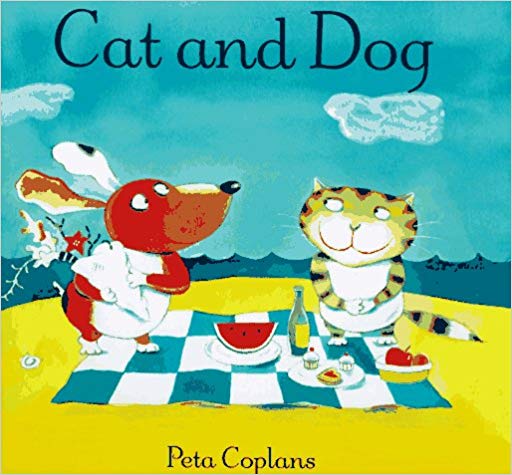 A beach party-themed storytime is great for the end of summer, but you can hold this type of story anytime!  Read about the beach and toss around a beach ball. For a craft project, make these colorful tropical fish out of paper plates:  https://funfamilycrafts.com/paper-plate-tropical-fish/, or try these awesome sharks: http://almostunschoolers.blogspot.com/2011/03/paper-plate-shark-craft.html .
Alexander, Kwame. Surf's Up. Two frogs enjoy beach activities, which include reading as well as surfing.
Coplans, Peta. Cat and Dog. Cat and Dog play a counting game at their picnic on the beach. 
Elya, Susan Middleton. Bebe' Goes to the Beach.  Baby and mother spend the day at the beach; a few Spanish words are interspersed in the rhyming text.
Enderle, Judith Ross. Six Sandy Sheep. A catchy rhyme and counting element highlight this clever story of sheep at the beach.  
Funk, Josh. How to Code a Sandcastle. Pearl and her robot use coding concepts to build a sandcastle at the beach. 
Hill, Eric. Spot Goes to the Beach. Spot the dog visits the beach with his parents; with flaps to engage younger listeners. 
Hills, Tad. Duck & Goose Go to the Beach.  The two friends have different attitudes when it comes to visiting the beach. 
Maynor, Megan. The Sandcastle That Lola Built. Using a cumulative text similar to The House That Jack Built, Lola is assisted by others on the beach to build a sandcastle.
Sklansky, Amy E. These Little Piggies Go to the Beach. Inspired by the popular Mother Goose rhyme, the same five piggies go to the beach.
Yoon, Salina. Penguin on Vacation. Sick of the snow and cold, Penguin leaves Antarctica to vacation at the beach.
Zolotow, Charlotte. The Seashore Book. A boy who has never been to the beach imagines what it will look like based on the description from his mom.