Every month, we'll post an annotated bibliography of books that were rated 'Outstanding' and nominated for our Distinguished List at our previous month's meeting. Members can see full reviews of these books and many more in the October edition of BayViews.
Picture Books
A Kiss Means I Love You by Kathryn Madeline Allen; Illustrated by Eric Futran
A. Whitman, 2012.
A short, sweet rhyme clearly and succinctly explains the various emotions and expressions illustrated in the bright photos of multi-ethnic children's faces. (Toddler – Kindergarten)
Fiction
The Bully Book by Eric Kahn Gale

Roaring Brook, 2012.
Eric Hasken experiences being "the" sixth grader being bullied, and his efforts to track down the instructional how to book being used by the bulliers. (Grades 4 – 8)
The Lost Girl by Sangu Mandanna
Balzer & Bray, 2012.
Eva is an Echo, created by the Weavers so that she can take the place of her Other if anything happens to her, but Eva isn't happy with what others have decided is her destiny. With fully developed characters, The Lost Girl is a page-turning tale of survival, compelling without being gimmicky. (Grades 8 – 12)
Graphic
Legends of Zita the Spacegirl written and illustrated by Ben Hatke

First Second, 2012.
This sequel to Zita the Spacegirl (2011) picks up right where the first book concluded, and now Zita wants to get back to Earth. The traditional full-color panel comic book format with dialogue balloons flows nicely, and the depiction of aliens rivals the Cantina scene in "Star Wars." (Grades 2-7)
Nonfiction
Bomb: The Race to Build – and Steal – the World's Most Dangerous Weapon by Steve Sheinkin
Roaring Brook, 2012.
With tension similar to the best mystery or espionage novel, this narrative on the making of the atomic bomb is a page-turner. It tells the parallel stories of how Robert Oppenheimer led the team of scientists who built the bomb, along with details of spies who obtained and passed information to the Soviets. Because there are so few photos, it is the writing that makes this a standout. (Grades 5 – 12)
Create with Maisy by Lucy Cousins; illustrated by Lucy Cousins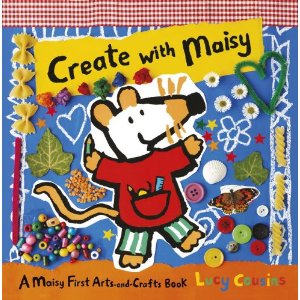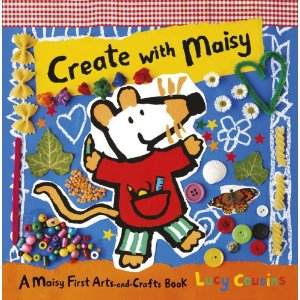 Candlewick, 2012.
Loose and naïve cartoons pair wonderfully with glossy high-resolution photographs to introduce 17 accessible but satisfying art projects for preschoolers. A valuable resource that encourages the spirit of creativity and self-expression. (Toddler – Kindergarten)
Haunted Histories: Creepy Castles, Dark Dungeons, and Powerful Palaces by J. H. Everett; illustrated by Marilyn Scott-Waters
H. Holt, 2012.
Well-researched and wide-ranging book that includes information along with ghost stories told by a 'ghostarian'. Good addition to the Halloween collection. (Grade 5 – Adult)
The Impossible Rescue: The True Story of an Amazing Arctic Adventure by Martin W. Sandler

Candlewick, 2012
In 1897, several whaling ships and their crews were stuck in the ice near Point Barrow, Alaska, and President McKinley sent a three-man group over land to rescue them. Maps and b&w photos on nearly every page make this visually attractive, and the illustrative material supports the dynamic text. (Grades 5 – 12)
Unusual Creatures: A Mostly Accurate Account of Some of Earth's Strangest Animals by Michael Hearst; illustrated by Jelmer Noordeman
Chronicle, 2012.
Puggles to the milk patch! Thus might an echidna call her brood to breakfast. Why? Echidnas have no nipples. Engaging and informative illustrations, maps, and humor will be stuffing facts about weird creatures into readers before they realize it! (Kindergarten – Grade 8)
Professional
Picturing the World: Informational Picture Books for Children by Kathleen Isaacs

American Library Association, 2012
Libraries preparing for the "Common Core" emphasis on nonfiction will find this introduction to informational picture books and subsequent survey of exemplary titles an invaluable professional tool.
– Hayley