National Book Award Finalists: The National Book Foundation announced finalists for the 2014 National Book Awards in poetry, young adult literature, nonfiction and fiction on Wednesday morning. The winners will be recognized at a ceremony on Nov. 19, headlined by Daniel Handler, better known as Lemony Snicket. Finalists in the category YOUNG PEOPLE'S LITERATURE:
John Corey Whaley, "Noggin," Atheneum Books for Young Readers
A tragicomic novel in which a 16-year-old boy dies of leukemia — but comes back to life five years later when his parents, who had his head cryogenically frozen, find a donor body to reattach his head to.
Deborah Wiles, "Revolution," Scholastic Press
Set in Mississippi in 1964, "Revolution" blends a fictional coming-of-age story with historical documents from the civil rights era, including leaflets, brochures and newspaper clippings.
Jacqueline Woodson, "Brown Girl Dreaming," Nancy Paulsen Books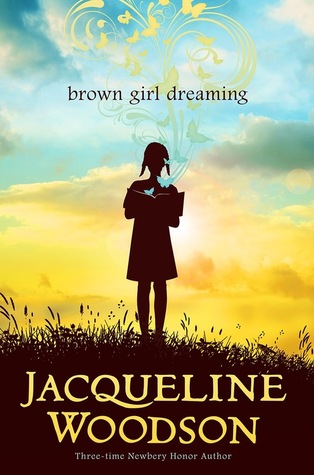 Ms. Woodson's memoir in verse details her experience growing up as an African-American in South Carolina and New York during the 1960s and '70s.
Eliot Schrefer, "Threatened," Scholastic Press
In Mr. Schrefer's novel, an orphan named Luc who is struggling to get by in the African country of Gabon joins an expedition to study chimpanzees and heads deep into the jungle, where he finds a family of sorts among the apes.
Steve Sheinkin, "The Port Chicago 50: Disaster, Mutiny and the Fight for Civil Rights," Roaring Books Press
Mr. Sheinkin, a former National Book Award finalist, tells the true story of a port in California where an accidental explosion killed more than 300 sailors in 1944. The Navy and the rest of the military were segregated at the time, and most of the dead and injured were African-American. The sailors protested unsafe working conditions and some were charged with mutiny.    www.slj.com/2014/10/awards/2014-national-book-awards-finalists/#_
New ACL BayNews Posted: The October 2014 BayNews (the newsletter for the Association of Children's Librarians of Northern California) is now available on our website: www.bayviews.org . You will find Part 2 of our Fall Board Book Round-up, Readalikes, new storytime themes, and much more:  http://bayviews.org/baynews.html.  Thanks! Penny Peck