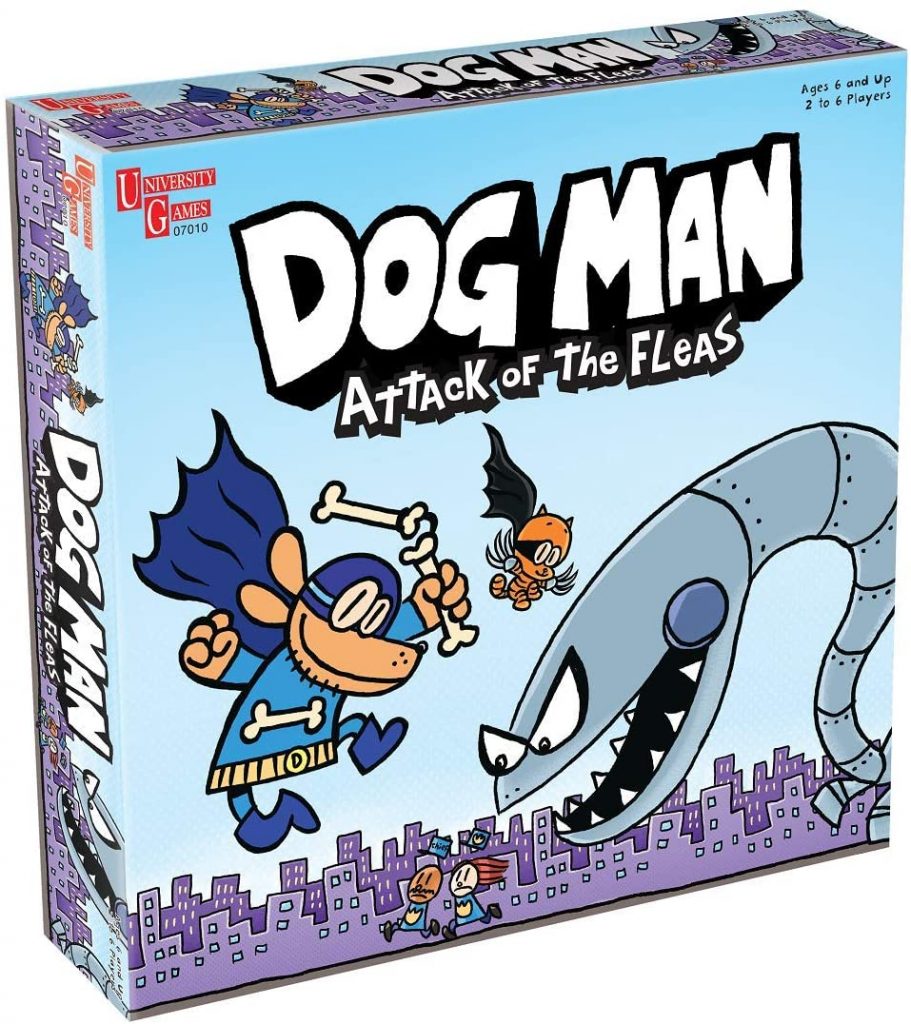 In celebration of Dav Pilkey's best-selling graphic novel series "Dog Man," offer crafts and games focusing on the characters. You can also include more general activities to encourage tweens to create their own graphic novels. Be sure to have two high school volunteers at each station to help younger children with crafts, and to run the games.
Icebreaker: When you publicize the event, encourage attendees to bring a canned or packaged food donation as part of Dog Man's "do good" motto. However, don't make it mandatory.
Nametags: Have attendees write their names on paper badges, similar to the type Dog Man wears.
Refreshments: Watermelon and orange slices are healthy and delicious, and keep folks hydrated.
Games
Pin the Badge on Dog Man: This is similar to "Pin the Tail on the Donkey." Cut out badges (you can use the same ones you use for nametags). Have a large poster-sized drawing of Dog Man. Have blind-folded attendees try to tape the badge to Dog Man's uniform. The person closest to the designated spot wins!
Petey the Cat Throw: Have the volunteers make Petey the Cat paper plate frisbees, coloring them to resemble Petey's face. Or, you can have the kids color them. Then, players try to fly the plates like a Frisbee toward the finish line ten feet way. The person who tosses their Petey the farthest wins!
Dog Bowl Relay Race: Have teams of four run a relay race, transferring dog treats from a dog bowl to another dog bowl ten yards away. Have racers use a teaspoon to transfer the dog treats. If they drop the treat, they have to go back to their starting bowl and try again.
Dog Man Board Game or Puzzle: www.amazon.com/Attack-Little-University-Games-Popular/dp/B07XQYQB45. Set up a table with these popular commercial board games based on Dog Man.
Dog Man Videogames: Designate a few computers to play Dog Man Videogames: https://kids.scholastic.com/kids/books/planet-pilkey/ .
Arts and Crafts
Activity Sheets: There are several fun activity sheets on Dav Pilkey's website: https://pilkey.com/fun-stuff.
Learn to Draw Dog Man: https://kids.scholastic.com/kids/books/dav-pilkey-at-home/. Check out this website from Scholastic, with videos on how to draw Dog Man.
Legos: Make Dog Man out of Legos: www.youtube.com/watch?v=MwdcY410B3U
Make Petey the Cat: www.youtube.com/watch?v=Kme92GZO-HE .
Design "Flip-O-Rama:"  https://legolibrarian.com/2017/09/16/kids-programming-captain-underpants-party/ .
Penny Peck, San Jose State University iSchool