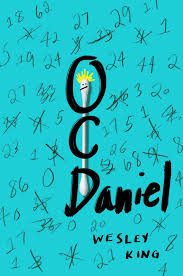 2017 Edgar Awards Announced:  The 2017 Edgar Awards were announced on April 27th, given by the Mystery Writers of America. Titles were all published in 2016. Honorees in the categories for children's and YA books are:
Juvenile –
OCDaniel by Wesley King, Simon & Schuster.
Some Kind of Happiness by Claire Legrand, Simon & Schuster.
The Bad Kid by Sarah Lariviere, Simon & Schuster.
Summerlost by Allyson Braithwaite Condie, Dutton.
Framed! A T.O.A.S.T. Mystery by James Ponti, Aladdin.
Things Too Huge to Fix by Saying Sorry by Susan Vaught, Simon & Schuster.
Young Adult –
Girl in the Blue Coat by Monica Hesse, Little Brown.
The Girl I Used to Be by April Henry, Holt.
Thieving Weasels by Billy Taylor, Dial.
Three Truths and a Lie by Brent Hartinger, Simon Pulse.
My Sister Rosa by Justine Larbalestier, Soho Teen.