It would be great fun to bring an actual hamster  to your storytime to go along with the following books.  Maybe a local pet store would loan one to the library; as far as I know, gerbils are illegal to import into California.  For a craft ideas, go to artistshelpingchldren.org.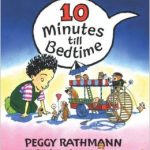 Rathmann, Peggy.  10 MINUTES TILL BEDTIME.    The countdown begins as a child gets ready for bed, by reading to pet hamsters, taking a bath, dressing in pajamas, etc.
Suen, Anastasia.   HAMSTER CHASE.  Using the characters created by Ezra Jack Keats, this easy reader describes the class pet getting loose.
Baker, Alan.    BENJAMIN'S PORTRAIT.  A hamster tries his paw at portrait painting.
Inkpen, Mick.    KIPPER AND ROLY.  Kipper buys Roly the hamster as a gift for Pig, but soon decides he can't part with him!
Kirk, Daniel.    BUS STOP, BUS GO.  A hamster gets loose on the school bus.
Brown, Marc.    ARTHUR AND THE SCHOOL PET. D.W. volunteers to take care of the class gerbil during Christmas vacation.