Groundhog Day Storytime – revised      Many preschools and Kindergartens learn about Groundhog Day. Make one of these simple groundhog crafts seen here: Easy and Cute Groundhog Day Crafts for Kids – Buggy and Buddy.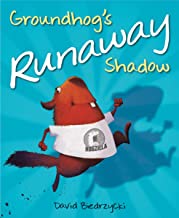 Biedrzycki, David. Groundhog's Runaway Shadow. As they get older, Phil Groundhog and his shadow have different interests and part. But they reunite because they miss their friendship.
Breen, Laura. I See a Shadow. A simple rhyming story of what makes a shadow.
Freeman, Don. Gregory's Shadow. Gregory and his shadow are separated shortly before their scheduled appearance on Groundhog Day.
Pace. Anne Marie. Groundhug Day. As Moose plans his Valentine's Day party, he worries that Groundhog won't attend if he sees his shadow.
Pearlman, Robb. Groundhog's Day Off. Tired of being asked about the weather, Groundhog goes on vacation.
Wing, Natasha. The Night Before Groundhog Day. Using the same rhyming pattern as "The Night Before Christmas," everyone is curious if the groundhog will see his shadow.
Wright, Maureen. Grumpy Groundhog. Groundhog wants to stay in bed on Groundhog Day.
See the earlier version of this storytime outline: Groundhog Day Storytime Ideas (bayviews.org)                                
Penny Peck, San Jose State University iSchool