Airplanes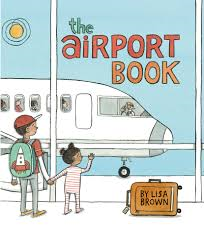 The 2018 summer reading/learning program from iRead and the California Library Association is READING TAKES YOU EVERYWHERE! – 2018: hwww.ireadprogram.org/  and calchallenge.org/ . A great way to focus on this for toddler and preschool storytime is with transportation-themed storytimes. Between now and June, BayNews will offer transportation storytime ideas to help you promote READING TAKES YOU EVERYWHERE!
This month, let's celebrate airplanes! For a craft project, make these cool airplanes from toilet paper tubes: www.pinkstripeysocks.com/2014/01/bad-mamas-make-toilet-roll-airplanes.html . 
Barton, Byron. Airport. Brightly colored artwork and a simple text describe things seen at the airport.
Bianchi, Bob. Charlie Rides: Planes, Trains, Bikes, and More! Charlie loves all types of transportation, including planes, in this joyous board book.
Brown, Lisa. The Airport Book.  A biracial family shows the procedures of going to the airport and getting on the plane. Kids will look for the missing stuffed animal in the pictures. 
Hamilton, K.R. Yellow Copter. When teacher is stuck at the top of the Ferris wheel, a little helicopter rescues her in this rhyming tale.
Hubbell, Patricia. My First Airplane Ride. Rhyming phrases describe a first airplane flight, using lots of onomatopoeia.  
Light, Steve. Planes Go. In this larger board book, various planes are shown, along with sounds they make, which calls for audience participation.
London, Jonathan. A Plane Goes Ka-zoom! A family enjoys a local air show in this rhyming story.
Lyon, George Ella. Planes Fly! Many types of planes and how they fly are described in this rhyming celebration of flight.
Sturges, Philemon. I Love Planes! Bold colors illustrate this boy's obsession with planes, inspired by making a paper airplane.