Flannel Boards – Revised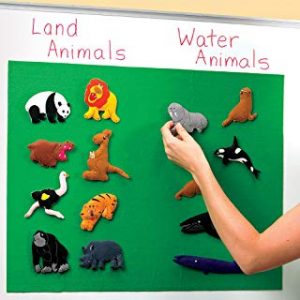 Even in the 21st century, when technology has become an integral part of some of our storytimes, flannel boards are still very popular. I find flannel boards to be a key method of engaging the toddler audience. Here are some helpful websites with flannel board ideas, and a list of picture books that work well if you want to make your own flannel figures.
Websites: 
Storytime Katie – https://storytimekatie.com/flannelboards/
Jbrary – https://jbrary.com/toddler-storytime-felt-stories-work/
Pinterest – www.pinterest.com/missbrittreads/library-storytime-flannel-boardsrhymes/
UHLS – www.uhls.org/workshop_handouts/Flannel_Boards_Presentation.pdf
Madison Public Library – www.madisonpubliclibrary.org/kids/other-storytime-resources
Growing Great – http://lenaweegreatstart.org/blog/2014/03/15/flannel-fun/
Storytime Stuff – https://storytimestuff.wordpress.com/category/flannelboards/
Goodreads – www.goodreads.com/shelf/show/flannel-board
Lakeshore Learning – www.lakeshorelearning.com/search/products/page-1/sort-best/num-24/loc-003?view=grid&Ntt=flannel
Books: 
Barton, Byron. The Three Bears.
Bornstein, Ruth. Little Gorilla. 
Brett, Jan. The Mitten.
Brown, Ken. The Scarecrow's Hat.  
Crews, Donald. Freight Train.
Dodd, Emma. Dog's Colorful Day.  
Emberley, Ed. Go Away, Big Green Monster. 
Flack, Marjorie. Ask Mr. Bear. 
Fleming, Denise. Barnyard Banter. 
Freeman, Don. Corduroy. 
Hutchins, Pat. Good Night Owl.  
Kent, Jack. The Fat Cat. 
London, Jonathan. Froggy Gets Dressed.
Martin, Bill. Brown Bear, Brown Bear, What Do You See? 
Numeroff, Laura. If You Give a Mouse a Cookie.  
Polushkin, Maria. Mother, Mother, I Want Another. 
Rice, Eve. Sam Who Never Forgets. 
Shaw, Charles. It Looked Like Spilt Milk.  
Vagin, Vladimir. The Enormous Carrot. 
Various. The Enormous Turnip.  
Various. The Gingerbread Man. 
Various. The Little Red Hen. 
Various. Old MacDonald Had a Farm. 
Various. Over in the Meadow. 
Various. Stone Soup. 
Various. The Pancake. 
Walsh, Ellen. Mouse Paint. 
Watanabe, Shigeo. How Do I Put It On? 
Williams, Linda. The Little Old Lady Who Was Not Afraid of Anything. 
Wood, Audrey. The Napping House.